I can't seem to stay in one place as far as chore systems is concerned, but I just go with what works at any given time. I think it's ok to mix thing sup a bit, too. Adds variety.
In searching for chore apps in the Google App Store, I stumbled upon a new little gem of an app,
MoneyOrc
. Aside from the app being very useable and
awesome
, I have never worked with a more responsive bunch of people behind the scenes.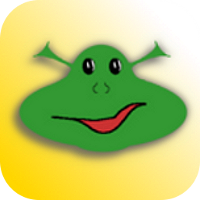 I set up my 4 with their rotating chore charts (the MoneyOrc team was very kind to bump up the rotation to 6 weeks from 4 to accommodate our needs, see I told you MoneyOrc is awesome!), and I even added myself with a child account so I could have a nice checklist of things I need to do each day.
The kids check off their chores as they do them, then I check their chores at the end of the day. You can view chores by week or by day which is my favorite view. If they didn't do their chore or didn't finish it, they don't get credit for doing it and have to pay a penalty (of your chosing) which comes out of their weekly allowance.
You can also issue penalties for behavior which also cost them.
The whole point of the app is to teach kids about money using as many real world scenarios as possible (including investing, jobs, and insurance).
Check it out, give it a try. What can I say? It's awesome :)